Types of dimmer switches you can get
In this article you`re going to learn about the types of dimmer switches there are available.
There are hundreds of dimmers on the market and I know it can be difficult to choose the right type of dimmer, they almost all look the same and with a bunch of model numbers it can get a bit overwhelming.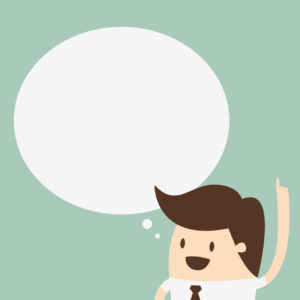 Basic dimmer information
So let`s go over the basic information and determine the type of dimmer you should get.
Single-pole dimmers are used for lights controlled from a single dim switch in one spot. Example of a Leviton single pole dimmer.
Three-way dimmers are used for lights controlled by one dimmer and one or more switches in other places. Here`s a Lutron 3-Way Dimmer.
Several or multi-location dimmers are used for lights managed by multiple companion dimmers allowing for full lighting control from four or more locations. Here`s a Lutron Multi-Location Dimmer.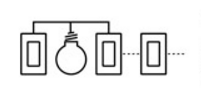 Plugin dimmers are used to dim bulbs in table and floor lamps. You just plug it into your lamp and wall socket. It helps you save energy and extends the lifespan of your bulbs. Example of Lutron plug-in dimmer.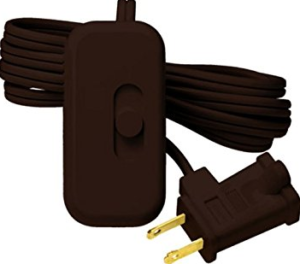 Types of dimmer switches
Trailing edge and leading edge dimmers
Okay, so there are many types of dimmers available, but the most popular are the two that we'll be concentrating on  are leading edge and trailing edge phase-cut dimmers.
As their name implies, both work by trimming the voltage at various phases of an alternating current's sine wave and thereby reducing the power they send to the bulb. Now, at this point I'm aware that there'll be some amongst you that are itching to know exactly how this works, which is why I've kindly included a link to our leading edge and trailing edge dimmer guide.
Leading edge dimmers are the most popular of the two. They've been around for a long time and are traditionally used to dim normal incandescent and halogen bulbs. They have a much higher wattage range usually anywhere between 250W and 1000W and because of that they don`t operate well with low wattage LED bulbs, though this can be  achievable if the required tolerances are met.
Trailing edge or LED compatible dimmers have been designed for use with LED bulbs and because of that they share a number of characteristics that make them much more compatible, such as comparable wattage ranges and an inherently digital make up. The needed wattages for these dimmers are way lower, making them more compatible with the lower wattage of LED bulbs. But again, trailing edge dimmers can also be used to dim normal bulbs if the wattage tolerances are still met, and they do this more effectively than using a leading edge dimmer to dim LED bulbs.
Universal Dimmers
Universal Dimmers
are used to control halogen, incandescent, dimmable CFL and dimmable LED bulbs.
They offer maximum-range dimming, soft start-up, and eliminate flickering of lights. When using CFL or LED bulbs with a dimmer, check that the packaging on the bulb shows that it is dimmable. Most bulb and dimmer manufacturers gives bulb compatibility information on their sites.
Halogen and Incandescent Dimmers
Halogen/Incandescent Dimmers
are used to control halogen and incandescent bulbs. You are not supposed to use them to control CFL and LED bulbs or dimmable CFL and LED bulbs. If you use them for that, it may result in bad performance.
Electronic Low Voltage Dimmer (ELV)
ELV Dimmers
are used to control electronic low voltage transformers and dimmable LED power supplies ex. ELV track lighting, Led strips and under cabinet lighting . For installation ELV Dimmers needs a neutral wire.
Magnetic Low Voltage Dimmer(MLV)
These Dimmers are good for recessed lights which are often magnetic and low voltage.
Magnetic low voltage lights are often heavier and larger than electronic low voltage.
Fluorescent Dimmers
Fluorescent Dimmers
are used to control fluorescent lights.
High Wattage Dimmers
These dimming devices
are used to control high wattage lighting, mainly 1000 W. If you have a fixture with over 600 W your choice should be a HWD.
An important thing to remember is that, use only one type of bulb in a lighting fixture, otherwise it may cause some trouble in performance.

 
Dimmer switch wattage calculation
Now you`re maybe wondering, but what about wattage?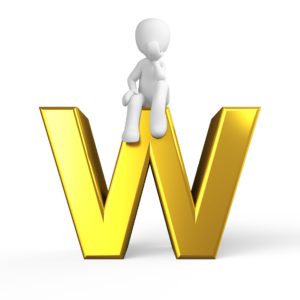 Dimmers come in many different wattage models. The most typical dimmer wattage ratings are 150 watts, 300 watts, 600 watts and 1000 watts. 150 watt rated dimmers are usually used for a single bulb. You can find the wattage rating usually on a sticker on the light fixture.
Dimmers are built to control many wattage loads and levels. You should select the dimmer by your wattage requirements. The calculation could not be easier.
Here`s how you calculate dimmer wattage.
Do like this:
Add the total wattage of the bulbs you want to dim. Like this, a fixture with three 50 W bulbs has a total wattage of 150 W (3 bulbs x 50 watts).
You can use a 200 W dimmer or bigger in this case.
What about when you have 2 dimmers then?
You calculate it the same way. Say you have six 50 W lights in a room, but they are split, there are 3 lights per dimmer.
First dimmer: 3 x 50 W=150 W
Second dimmer: 3 x 50 W=150 W
You will need two 150 W or bigger dimmers in this case.
Dimmer switch control designs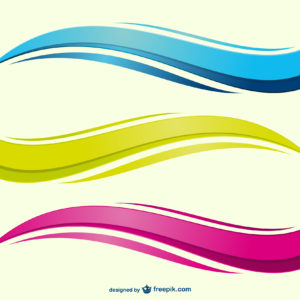 With a wide array of control options, styles, and colors, you can choose from hundreds of stand-alone dimmers.
The most used styles of dimmer switches
With so many styles of dimmers to choose from, you are very likely to find one that fits your needs. So let`s go over the most used models and couple of funny ones too.
Rotary dimmers are classic, you adjust the lighting level with a rotating knob.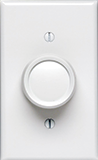 Toggle dimmer switch up and down like a normal switch, but the level of light returns automatically to the last level that was set.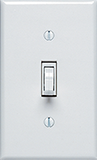 Slide dimmers slide up n` down and are available in preset or slide-to-off designs.
Rocker dimmers resemble a decorator-style rocker switch that "rocks" up and down to return the light to your favorite level.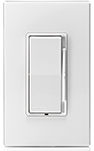 Tap/Digital dimmers feature a touch pad or button controls that return light levels to your preset level. Some tap levels have LED lights that indicate the current light level.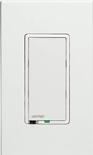 Scene selector dimmers feature multiple buttons that let you switch to different light levels.

Maybe you want something totally different?
Take a look at these: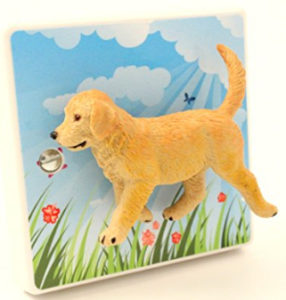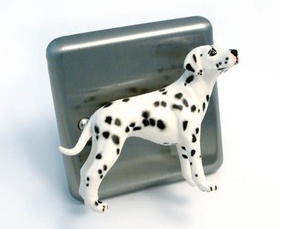 What dimmer switch should i use?
In conclusion:
Determine the number of switches that control the light group. If only one switch controls the light, purchase a single-pole dimmer. If two switches control a single light or a group of lights, you will need a 3-way dimmer.
Then look at the bulb type you are going to be using and pick the right type of dimmer. The universal dimmer model will do it for most locations.