What tools do you need to install a dimmer?
You don`t want to hurt yourself while installing, that`s why a voltage tester is always good to have available.
Voltage tester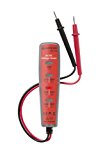 Screwdriver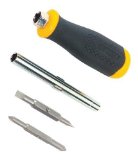 Wire strippers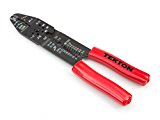 Wire nuts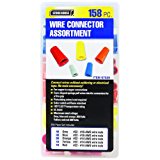 Wiring a dimmer light switch
How to replace a light switch with a dimmer?
Let`s get started:
---
FAQ
Can I install a dimmer switch on any light?
Replacing a regular single-pole or three-way switch with a dimmer switch is no different than substituting a standard switch.
Remember this, dimmer switches don't work on most fluorescent fixtures, and low-voltage lighting needs special low-voltage dimmers.
Does it matter which wire goes where on a dimmer switch?
Unless the new dimmer is clearly labeled with LINE and LOAD or related, it doesn't matter which wire goes to which screw.
Does a fixture have to be dimmable or just the bulb?
Most light fixtures will work with regular dimmer switches, including those with halogen and incandescent lamps.
If you are dimming a LED bulb, make sure it's dimmable because, if you don't use a dimmable bulb, you can get buzzing, flickering, and other kinds of problems.