You got a cabin or are planning on getting one, but you got one small problem, you want some lights there, but there's no electricity available.
The good news is that there are many solutions to it.
Let's go over how to light a cabin without electricity in simple steps.
Options to light a cottage without electricity
Battery operated lights
12-volt lighting for the cabin
Using a generator to power off-grid cabin
Off-grid propane lighting
Solar cabin lights
---
Battery-operated lights for the cabin
You can choose from many different options if you decide to go with battery-powered lights. But you should pick a light equipped with led bulbs as the light source because they are the most battery-friendly option available.
Here are some different kinds of fixtures for you to choose from:
LED puck lights
LED lanterns
LED strip lights
Under-cabinet lights with motion sensors (you can install them where you want, does not have to be under the cabinet)
Closet lights (these are really small but they light up the room super bright) B075VLYM6M
These are the most common types available. These run on batteries so remember to have batteries always available.
Led puck lights are easy to install. They usually come with double-sided tape or screws that you can install with. And because of the small size, you can install it almost everywhere. Some of the puck light also comes with a handy remote, if you don't want to get up to turn them off. It gets even more comfortable if they got a timer, you could usually select from the remote control how long you want to have the lights on before they turn off. 15, 30, 60 or 120 minutes are the most commonly used intervals for the lights.
If you need something more convenient and portable than the puck lights try lantern lights. Lanterns can light up a large space despite their compact size. You can have them inside your cabin on a table or have them hanging somewhere or you can take them outside with you. Most of the lanterns are waterproof, so they don't mind if they get some rain or snow on them. They are also extremely lightweight build, so you can take them with you if you are going for a hike.
You can install these fast (under 5 minutes), and they stick on anything with the 3M permanent tape included on the back of the light.
These are great to attach under the cabinet, but if you use your imagination I'm sure you can come up with more locations where to put them, closets, pantries, sheds, and anywhere your cabin is lacking light.
If you happen to splash water on the led strip you don't have to get worried, it's waterproof. The led strip is attached to a big, easy-to-find power button that makes it easy to find if it's dark.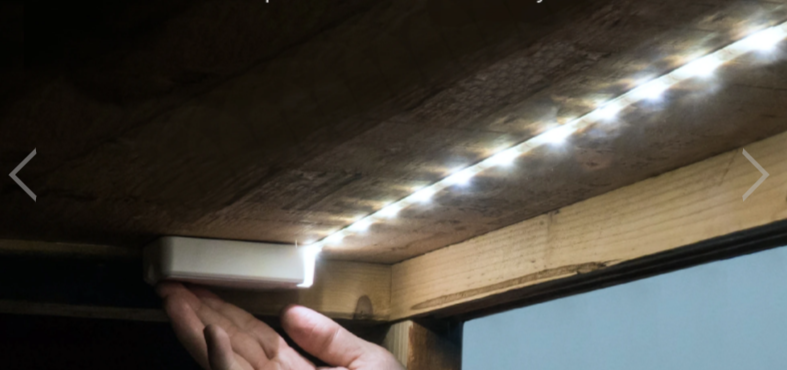 This strip light comes with 18 bright LEDs spread equally over 3 feet and it's available in 2700K warm white and 5000K daylight.
These are pretty much the same as strip lights, but bigger and you can't bend them like strip lights. The light runs on 3 AA batteries and has a run time of over 100 hours. So you get about a month of light, with three batteries, if you have the lights on about 3 hours a day.
You can easily install the lights with the provided double-sided adhesive pads. If you prefer screws, they are included. To turn them on/off you just tap the lens.
Depending on the size of your cabin, I would say that you will need at least 2 of these to get decent light all over your cabin.
You can attach these little fun lights almost everywhere, adhesive tape is included and you can attach them on metal too with the magnet that is included. They come in 4-pack and the brightness is 200 lumen. You power up them with 3xAAA batteries.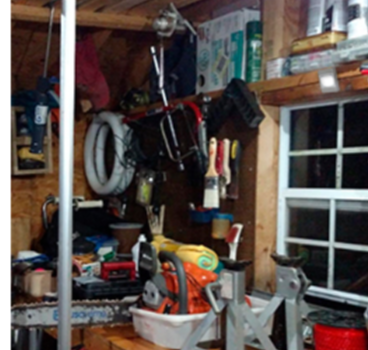 If you decide to put all four of them in your cabin, you will get a super bright cabin, almost a daylight type of light. One piece of advice, when you put them on, don't look straight at them, because they are really bright.
Stick Anywhere
200 LM
Tap Lights for Cottage, Shed, Attic, (4 Pack)
---
12-volt Cabin Lighting
If you're looking for a cost-effective and affordable lighting solution for the cabin, a 12-volt system could be something to consider.
One of the most reliable options is to get a solar panel with a deep-cycle battery, and then hook up the battery to DC wiring that runs to DC-powered LED lights.
Deep-cycle batteries come in two versions:  lead-acid and lithium. Lead-acid batteries have a cheaper upfront cost, while lithium batteries have the longest lifespan.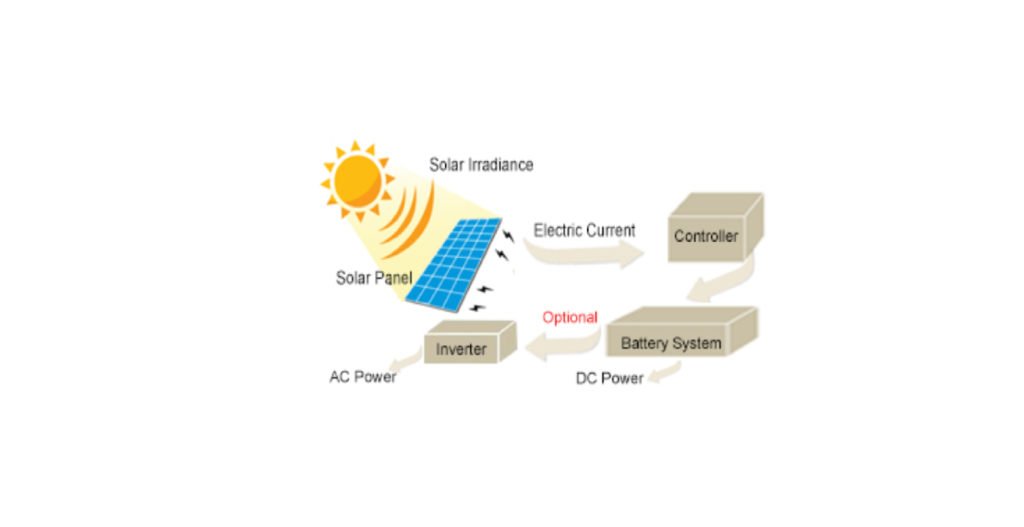 I know that this stuff can sound a bit complicated, but there are ready-made basic starter kits available for different types of budgets.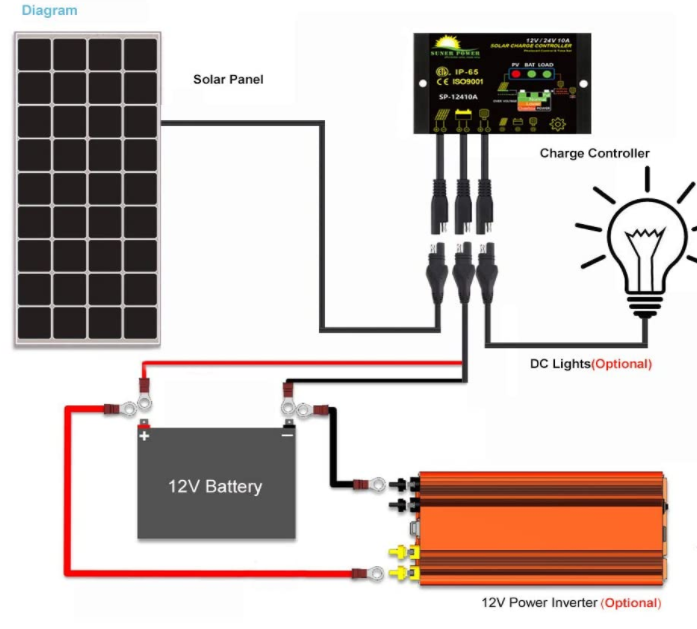 Waterproof 50W Solar Panel
Photocell 10A Solar Charge Controller with Work Time Setting
SAE Connection Cable Kits
Installation is super easy and it takes about 5-30 minutes depending on how handy you are. It's ready-built to handle lights and it comes with a super nice light control mode which you can set from 1 hour to 13 hours.
And you can, of course, have your lights on all the time, there is a mode for this too.
It has an auto light control mode too, it turns the lights on when it gets dark and the solar panel voltage drops to 3V and again off when it's getting bright outside again and the solar panel voltage rises to 7V.
The only thing you need to get that is not included is a 12V battery and some 12V light fixtures but, when get those two things you got lights in your cabin.
With this Renogy 100W 12V bundle kit, you get a 100W 12V Monocrystalline solar panel, 9in MC4 adaptor kit, and a Renogy wanderer 10A PWM charge controller.
This kit is very professional, from the design to the packaging.
You can hook it up easily with the Renogy MC4 female and male connectors and the Renogy mounting brackets.
The solar panels are sturdily built and they have survived a couple of hailstorms, so you don't have to worry about that.
Like with all solar panels, remember to adjust the angle accordingly for max output.
---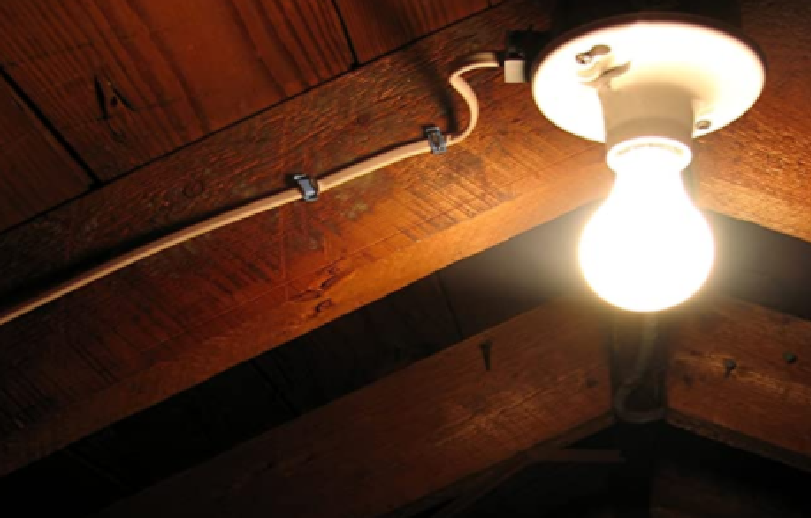 If you got the solar power source ready, the next thing you will need is bulbs, 12V LED bulbs.
If you want something that looks like "normal" home light bulbs take a look at these 7W daylights LED bulbs. These are equivalent to 6oW incandescent bulbs. This bulb is suitable for a 12-volt solar set up in an off-grid cabin.
Please remember that 110v home power is not allowed with these bulbs.
Daylight 7W
E26 Standard Base
60W Equivalent
DC Bulb for RV, Solar Panel Project, Boat, Garden Landscape, Off-Grid Lighting
Pack of 2
---
Generator For An Off-Grid Cabin
If you don't want to play around with 12V systems, then you should look into generators for your off-grid cabin.
There are a lot of different kinds of generators available. Gasoline-operated, diesel-operated, propane-operated, dual fuel operated (gasoline/propane).
The generator size for you will depend on the power outage that you're looking for. But in general, for cabins, and lighting, the suitable models are generally light, compact, and manageable.
Let's go over some suitable models for cabins.
Diesel generators, which provide great power are somewhat expensive but, they are very durable and will last you for years.
They have a very low maintenance requirement, and you can use them for more than just lighting solutions because of their very efficient power output.
Durable fully welded 1 1/4″ steel frame

Yanmar LW Series 435cc air-cooled direct injection, industrial-grade diesel engine

Diesel power needs less maintenance, is more effective, and provides a long life

12-gallon fuel tank
32-hour runtime at 50% load
A couple of things to consider about diesel generators is that they are loud, so take that into consideration. They are somewhat heavy, and they hold a lot of fuel, so if you are planning on moving them around now and then, a smart move is to get a wheel kit for it, if you don't have anyone to help you with the moving.
If you are looking for a smaller device than the diesel generator, you may want to consider an inverter generator.
These generators are available from a tiny 25-pound generator you would use at a campground to charge your laptop, all the way up to a 260-pound big piece, able of powering your whole house through a sustained outage.
So one could say that a portable generator is a model that's not a house standby generator.
Inverter generators are more pricey than traditional portable models, but they have clear advantages.
An inverter generator electronically throttles the engine up and down, instead of running full tilt all the time. This smarter way of operating means that you won't have to fill up the gas tank as frequently. If you care about the environment, you will be happy to know that inverter generators also generate lower emissions and are usually very quiet.
You should make sure when getting a portable inverter generator that there is an automatic carbon monoxide shutoff on the generator. It works like this; there is a sensor that detects CO and cuts the engine if concentrations build up to unsafe levels. And the generator can't be restarted till the CO sensor is reset.
This 4-stroke engine generator is equipped with start and stop so you can start your generator from up to 80 feet away, with the included wireless remote key fob.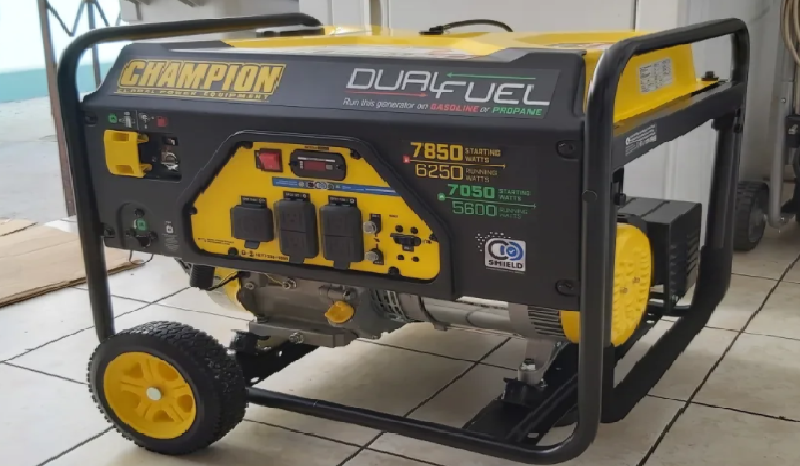 This generator is 50% quieter than a traditional Champion 3500-watt generator, so you can have a conversation with someone without shouting when the generator is on.
These inverters are pretty fail-safe, but it's good to know that you get a 3-year limited warranty with free lifetime technical support if something would go wrong.
Outlet Types:
2x 120V 20A
120V 30A
12V DC
The setup on this one is easy, you just unbox the unit, follow the quick start instructions, and start it up.
No matter which generator you get, use it outdoors only and place it at least 20 feet from your house, and with the exhaust pointed away from any open windows or doors. Remember to use outdoor-rated extension cords to plug-in individual appliances directly into the generator.
---
One of the easiest choices for off-grid lights is propane lights.
They work like this: They burn propane, to produce heat, and the heat causes the mantles to produce light.
How do you turn propane lights on?
Lighting a propane lantern is simple. After you attach the propane canister to the lantern, you turn on the gas. And then you press the ignition switch if your lantern is equipped with it, or you just strike a match and use it to light the mantle. And by turning gas to the desired you get the brightness you want.
This powerful camping lantern produces 1000 lumen of ultra-bright light. You light the lantern by tapping the push-button ignition—no need for matches, and dial in the desired brightness level with the adjustable control knob.
The footed base keeps the lantern stable when placed on a tabletop or other surface, and you can collapse the feet on the base for compact storage.
This propane lantern delivers a steady fuel stream and consistent performance in all kinds of weather with the perfect flow pressure tech. This outdoor lantern uses a 16.4-ounce propane cylinder and lasts 7 hours on the high setting or 13 hours on low.
Conclusion:
The easiest way to light a cabin without electricity is through battery power.
But if you're looking for more options and want the convenience of using an outlet in your cabin then generators are another good option make sure you take necessary safety precautions when using a generator.
Propane cabin lanterns are very common, they come in different sizes, and can be left outside or inside your cabin. There are also special portable propane lamps on the market which you can use inside the cabin as well as outside.
You may also consider getting solar panels that will provide energy while keeping everything eco-friendly!
As you can see there are a lot of good options to light a cabin without electricity, it really depends on how much you want to invest in it.