The cost to install a light switch or an outlet is at an average of around $130. Most homeowners pay between $90 and $195 for the service depending on the location.
Light Switch and Outlet Replacement Cost?
Find a professional electrician – Check your price at Amazon Home Service.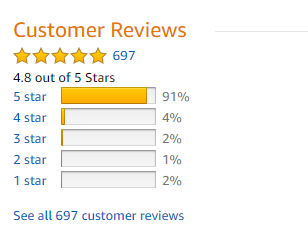 The cost to replace switches and outlets the greatest variable will be labor. Certain types take more time to fit and wire. Basic switches does not take as much time and will cost less.
Expect a flat initial rate, labor, materials and supplies. Electricians typically bundle the cost of supplies and parts into either a flat rate or your estimate.
It is a quick job, but you will still gain from a professional installation.
Faulty wiring or placement could lead to failed inspections and could end up costing you in replacement job.
The hourly rate for an electrician is$50-$100 and you should make the most of that price by bundling other electrical jobs with the work.
It's a smart move to bundle as many electrical jobs as you have into one trip. If you're changing many of your light switches out for dimmers or to decorative kinds, it would be smart to do all of them at once. So consider getting all of your electrical work done at once to save money in the long run.
Some companies will allow homeowners to provide their own materials, but the cost of those materials will not vary greatly.
Professional vs DIY Outlet and Light Switch Installation
If you're thinking about replacing light switches in your home, the first thing to do is find a licensed electrician.
Licensed and certified professionals are well-versed in local codes, laws and the latest technology in the industry.
They can help you to maximize on your upgrade or your installation.
Professional electricians can make sure that everything is up to code, which means that you'll pass home inspections and rest easy.
Though the process seems straightforward and the expense of hiring an electrical professional could seem needless.
There are many DIY guides out there for performing this work, but every situation is different, and an expert may find something that the guides did not mention.
For example, your wiring may be too old and need an upgrade to meet new safety codes. This is specially difficult to recognize if you don`t have an electrical background.
Even the most basic electrical tasks are complex and dangerous, so it's best to go with the pros if you don`t know what you`re doing.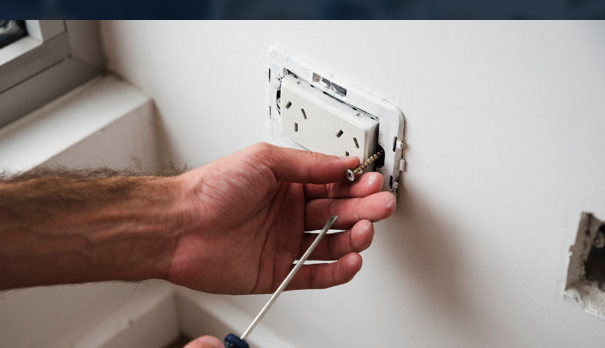 Where to find an electrician near you
You can do your own research and reach out to trusted local electricians.
Or you can take a shortcut and find reputable electricians in your area and hire from Amazon Services for a faster, safer and more efficient install.
What is Amazon Services?
You can easily find experienced light switch replacement pros on Amazon Home Services and you'll get a professional light switch replacement service at good price.
It`s a smart idea to hire a professional to service your light switch replacement project for these reasons:
It`s going to make sure the light switch replacement is done correctly and safely for your home.
It is the most well planned way to finish your light switch replacement project.
The pro will have the right tools and experience to make your light switch replacement as fast and smooth as possible.
Upfront prices on outlet and light switch installations
The pre-packaged services have upfront prices, so there are no negative surprises for you.
Home Safety – Background check on technicians
Every technician that services Amazon customers in their homes or business must pass a criminal background check before undertaking the program and that includes:
Social security number trace
County and federal court searches
National criminal search
Sex offender registry search
Office of Foreign Asset Control's (OFAC) check
Amazon runs a comprehensive check on each business and take into consideration the following:
State and local business registration
Liens
Judgments
Bankruptcy status
National governmental restricted or prohibited dealings lists, including the Office of Foreign Asset Controls (OFAC) Specially Designated Nationals and Blocked Persons List
About the Amazon Home Services Happiness Guarantee
You can buy with confidence anytime you purchase a service on the Amazon website.
Amazon guarantees service standard when you buy services from Amazon Home Services.
And If the service was not finished according to the final scope agreed through Amazon's systems, or if your product or home was damaged as a direct result of the job, they will work with you and the pro to correct the problem or they will give you your money back.
Light Switch Installation Cost Estimates
Light switches of various types average $3-$20 each and $90-$195to install.
When a switch malfunctions or is out-of-date, replacing it can be pretty easy and only cost $90-$195.
Fixes or upgrades to other styles will push that rate upward, both in price of materials and labor fees. Double pole styles, for example, have more complex wiring and will demand more time and work.
Cost for dimmers. Dimmer switches can cost closer to $200 to replace. The price will be almost the same if a single pole type is being upgraded to another style, such as dimmer or double pole.
Moving or Relocating Outlets and Switches
Relocating will average $100-$150 and is dependent on a number of factors. If the electrician needs to cut into the wall or do any repair to the drywall afterwards, the overall expense will go up. Material costs will be the smallest factor in the final price. Some homeowners move these units for added convenience and adapt to a new layout in their home. Others do so during a remodel, especially if they are removing or adding a new wall.
Cost for different types of Electrical Switches
The cost to install a 3 or 4-way switch is different than the cost to install a standard one. The more complicated the switch you pick, the more expensive the material and labor will be. The total charge will average $100-$200 per switch.
Single Pole – $1-$15 each: The most simple and easy-to-install style. Controls just one electrical fixture.
Double Pole – $10-$20 each: Controls two fixtures from one location, featuring two toggles or rockers per unit.
3 Way – $3-$15 each:  Controls one fixture at two locations and has a more complex installation process.
4 Way – $10-$25 each: Controls one fixture from three locations.
Dimmer Switch $10-$25 each: You can adjust brightness to fit your needs and can be found in single, 3-way and smart switches.
Smart Light Switches – $45-$150 each: You can program and control switches with schedules. You can control it with a smart device. Can be installed in place of a switch. There are also plug adapters that simply plug into outlets.
Related Posts