Under-cabinet lighting can save you money on your energy bill if you are using LEDs and is one of the easiest DIY projects that real estate agents recommend as a way to immediately improve the value of your home. It's definitely worth installing under-cabinet lighting if you take those two things into consideration.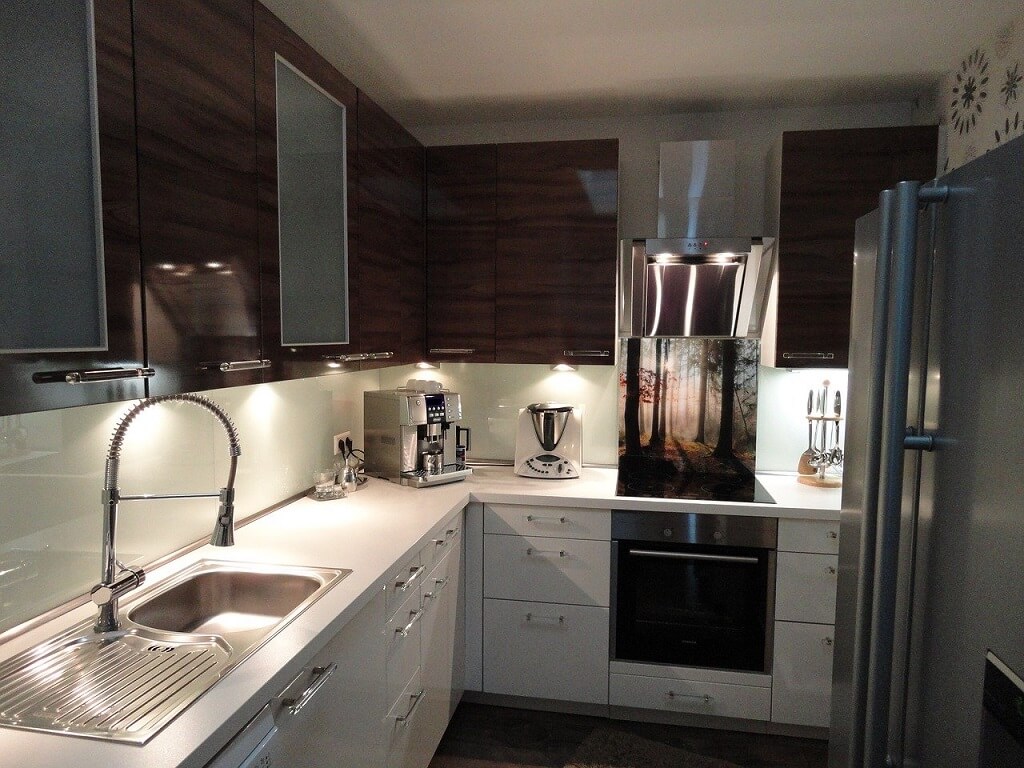 Under-cabinet lighting pros
Under-cabinet lighting can really save you money on your energy bill, and this is particularly true if you opt for an LED light fixture. It has the potential to save money because you don't have to light up the whole room just to get a tiny bit of light on the countertops below.
The lights can improve the way a room looks. This means, if they are installed perfectly, this type of lighting can make a room shine.
It's almost a requirement if you have a dark countertop.
If you have bad eyesight it can be helpful as task lighting.
They are usually cheap to buy and install.
Perfect lighting for food preparation.
Can be also used in other rooms where you have cabins.
Looks very nice as toe kick lights.
Serve as safety lighting when handling knives etc.
If you are using LEDs they're safe to touch as they don't get hot.
Hard-wired or plug-in options.
Under-cabinet lighting adds depth to your kitchen.
---
Energy Efficiency
Under-cabinet lights guarantee high energy savings, especially when you select to install LED under-cabinet lights.
LED lights will last for decades, but the savings on your energy bill will allow you to proceed with other home design projects throughout your home.
Creates Ambience
Installing the under-cabinet lights can add a touch of class and to the place. Different lights of different styles do not just add a dash of color to your house, but also enhances the ambiance, giving it a modern and up-to-date look.
Provides Functional Task Lighting
Kitchen counters, workbenches are often hidden in the shadows when these are the very areas in our home in demand of the best lighting. One thing that under-cabinet and task lighting can do is make your spaces more functional, letting you prepare food, complete chores, and use our tools safely.
Buying and installing under-cabinet lights
The national average for a single under cabinet light install is around $400. That figure can vary if the lights used are hardwired, plugged in, or battery-operated.
You can install the lights during a kitchen remodeling, but it also possible to install when you already have the cabinets installed and aren't planning any big renovations.
If you are a little bit handy, you can do it on a weekend and save some money.
How long does LED Under Cabinet Lights last?
Led lights will last for about 50,000 hours.