1-watt LED bulbs have a much longer life span than traditional incandescent light bulbs and require less energy. They come in a range of shapes, offer a variety of sheens, and come in different base widths to match nearly any light fixture.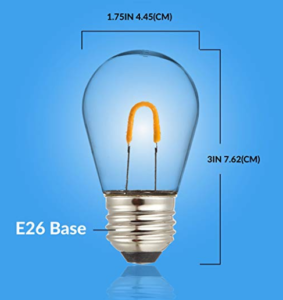 The reason LEDs last longer than other types of bulbs:
they have no filaments
the metal does not get fatigued
no oxidation
no evaporation
they are robust
LEDs don't burn out like traditional bulbs.
Led's brightness decreases at a slow pace over their lifespans. LEDs might last for hundreds of years, but they will be functioning at approximately 70% brightness when they have reached the full term of their expected lifespan.
1-watt LED is equivalent to a 7.5W incandescent bulb.
1 watt Led Light Bulb – Top 5 List
Features:
White LED chips

White colored cover

Opaque

Not dimmable

E26/E27 base

Rated 30,000hrs lifespan.
Small led light bulbs are real energy savers.
These are going to save you about 80% on the electricity bill compared to incandescent bulbs.
E27 Led bulb 1w
The bulbs are about 2 3/4 inches long including base and 1 3/4 inches diameter, so they are about the size of a ping pong ball.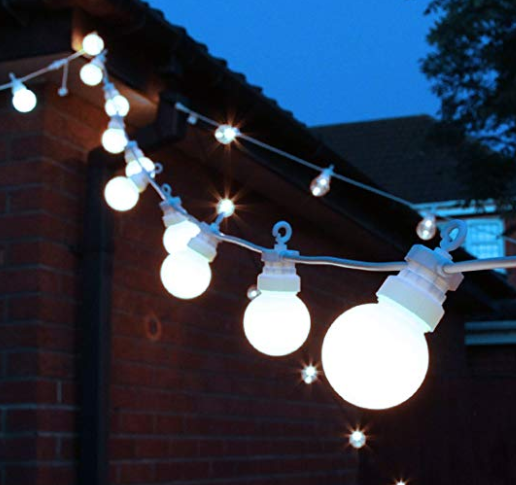 The bulbs are plastic, so they are perfect for outdoor usage and the bulbs are very durable.
JandCase 1W led bulb equivalent to 7.5W incandescent.
Color choices: Blue, Green, Yellow, Orange, White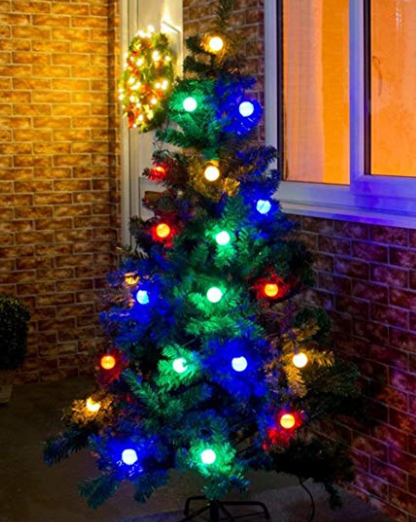 Pros
•Can be used for night light
•Price
•Plastic material
•Does not get hot
---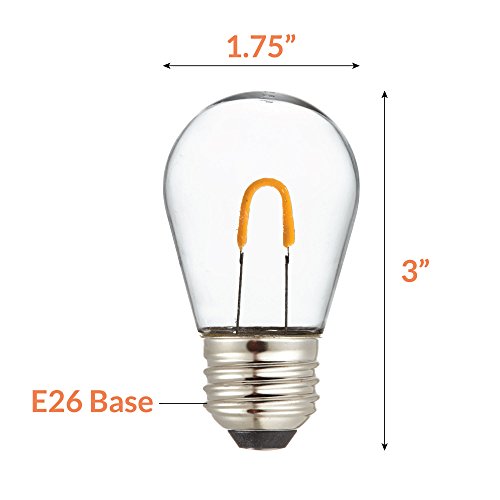 Are you searching for a luminous, energy-saving, retro-style bulb?
Then look no further than the Newhouse Lighting S14 1-watt LED bulb.
These modern bulbs are available separately as replacements to popular outdoor string lights.
You can even upgrade your 11-watt incandescent bulbs to these energy-sipping LEDs, upgrading saves energy, and the retro style bulbs last 5x longer.
These Newhouse led plastic bulbs are available in 3-pack, 6-pack, and 18-pack.
These bulbs are shatter resistant. The bulbs also work great in any E26/medium/standard base light fixture. The light color temperature is at a warm 2400K,
Led low wattage glass bulbs?
If you want low wattage glass bulbs instead of plastic Newhouse has also the 2-watt glass bulbs.
2-watt dimmable glass bulb
As an extra benefit, these LED light bulbs shine with 200 lumens/bulb and are dimmable up to 50%(glass bulbs only).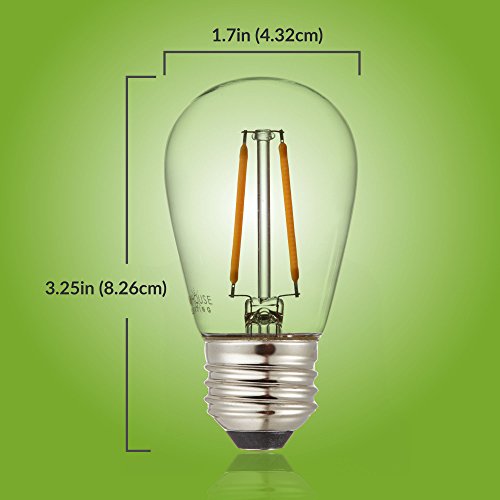 Pros
•(Glass bulbs)1 year warranty against manufacturer defects
•(Plastic bulbs) 5 year warranty
•Plastic and glass bulbs
---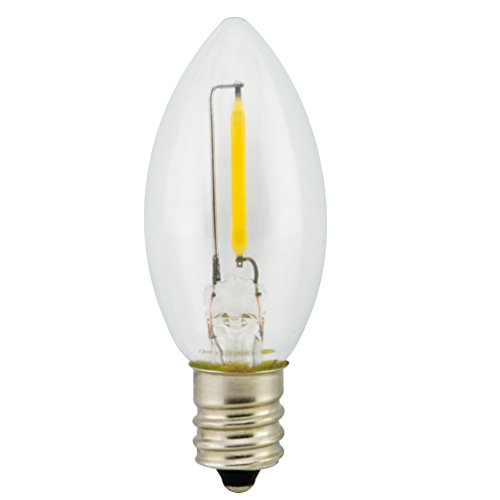 Features:
•Color temperature 2700K warm white
•Patented LED candelabra base Night light / Window candles replacement bulb, 4pack,
•For Night lights, Window candles, Applicances, Accent, Task and Genergal lighting
•Not Dimmable* but compatible with photo sensor
•Equivalent to 7W incandescent bulb
•15000hrs
•1year warranty
•e12 base
These little 1-watt led bulbs by Landlite produces 35 lumens light output.
The bulb has a nice warm color temperature of 2700K. It is very close to standard tungsten lighting. The LED also has a good spectrum of light and creates proper color rendition. Many other brands of E12 night light bulbs use surface mount LEDs that don't distribute the light very well. They tend to shine out the top which doesn't work very well in certain applications. These are also compatible with most sensor night lights. The size of these small LEDs is height 2.2inch and width 0.9 inch.
Pros
•Light distribution
•Sturdy
•Does not get warm
Cons
•Just 1 year warranty
•*Are dimmable in some dimmers, but says not dimmable on the package
---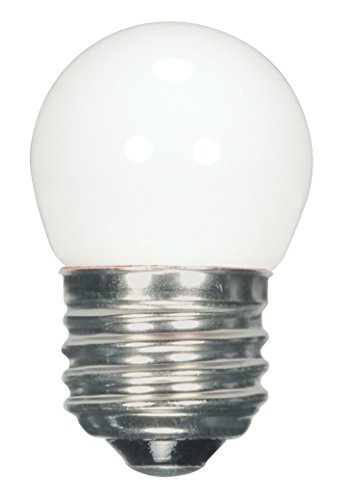 These Satco LED bulbs comes in many types of shapes and base models:
BA9.5 Crystal / Candelabra Base
Gentle warm light and long-life LED
Satco`s little bulbs are perfect for small lamps and they are very energy efficient. The light output for the frosted version is 40 lumens and the clear bulb is 50 lumens and they have the same low 1w power draw.
Features:
Solid State LED lighting
Specialty & Indicator lamp
Long life
Carded
Wet location
Non-Dimmable
Color warm white
Pros
•Many colors
•Lots of shapes and base types
•3 year warranty
Cons
•Big difference in light output between the 1w and 1.5w
---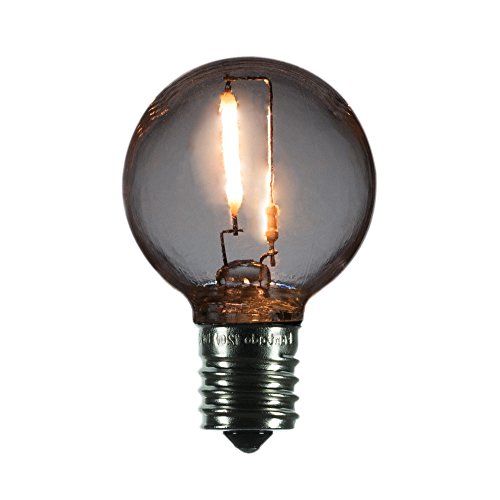 You can forget the broken glass bulbs with these shatterproof 1W bulbs by Fantado.
These super bright great looking globe-shaped bulbs are made of industrial polycarbonate, you can feel secure they will withstand the wear and tear. The bulb is sold individually and not in packs so you don`t have to pay for bulbs you have no use for.
They use much fewer amps, five of these uses the same energy as one incandescent and they produce almost no heat at all. The bulb is bright with a beautiful warm glow. You get to choose from cool white and warm white color. The filament-style emitter is pretty stylish both lit and unlit, a nice a trade up from other LED styles.
The 1 watt led price of these bulbs are very affordable
The bulb came well packaged and of 20 bulbs ordered and installed so far every bulb is ok.
They are available in many different base types and wattages:
S14/E26 – .7Watt
S14/E26 – 1Watt
Globe G40/E12 – .5Watt
Globe G40/E12 – 1Watt
Globe G40/E17 – 1Watt
Globe G50/E12 – .7Watt
Pros
•Sold separately
•Durable
---
BEST 1 WATT LED BULBS?
JandCase 1-watt LED
Newhouse Lighting 1-Watt
Landlite LED 1W
Satco S9161 LED Bulb
Fantado 1W
---
How bright is a 1 watt LED bulb?
1 watt LED bulb is 90 Lumens. 1 watt LED bulb is the same as 9 watts in an incandescent light bulb.