Choosing the best light for your closet can be a difficult decision. There are many different types of lights that you could choose from, and each one has its own pros and cons. In this article, we will discuss how to figure out what type of light is best for your needs and make an educated decision on which one to get.
Best LED Closet Light
| Brand | Type | Check Price | Rating 1-5 |
| --- | --- | --- | --- |
| TALOYA | Smart Ceiling Light | $ | 4.5 |
| LUXJET | LED Closet Strip Light with Motion Sensor | $ | 4.3 |
| LE | LED Closet Puck Lights Wired AC 110V to DC 12V Output | $ | 4.6 |
| GE | Wireless Battery Operated Closet Puck Lights | $ | 4.3 |
| Moooni | Closet Crystal Chandelier | $ | 4.5 |
| GE | Direct-Wire 36" Closet Fixture This is a Fluorescent light not LED. | $ | 4.4 |
---
What type of lighting is best for closets?
Flush Mount
LED
WiFi
Compatible with Alexa Google Home
Dimmable
Low Profile Ambient Light Fixture
This ceiling light has actually two types of light sources: front light and backlight.
The RGB backlight has over 16 million colors and the front main light can be adjusted from warm white to daylight white (but also from 10% to 100% brightness) which provides your different request of brightness.
The front light is 20 Watt, so it's usually enough for most people.
You can only have one of the lights on at a time the back or front light.
You can control the light with ALEXA or Smartphone APP of Smart Life ( IOS and Android) and you can also control the light with a normal on/off, light switch. So don't connect this to a dimmer.
You can also schedule it automatically to turn on from Monday to Friday morning and turn it off on weekends if it's something you want.
This a pretty good choice for a closet light if you have power in your closet and the cost is also reasonable.
Pros
The color temperature can be selected
---
LED LIGHT STRIPS ABOVE YOUR CLOSET RODS
To find your clothes easily, you can put a led light strip above your closet rod.
The lights should be under the shelves so that the light is on the clothes hung on the rod. It will make it easier to see all of your clothing because there are no shadows and each individual garment is clear.
You can install the lights easily by yourself and it takes under 30 minutes.
If you want to make your closet look a little more stylish, LED light strips are best for that because they give off a cool and sleek vibe.
How do you light a closet without Electricity?
If you don't have electricity in your closet, you may have to get creative when it comes to lighting. Here are some battery-operated options that can be used in your closet without electricity:
LED String Lights – These lights come in a variety of colors and designs, making them perfect for any closet. They're also small enough so they won't take up too much space, and they stay cool to the touch.
This Led strip light is perfect for closets. It's operated by a rechargeable built-in lithium battery.
You can put this flexible light above your closet rods.
LED strip for shoes and accessories
If you got lower drawers that sit above a shelf, you can also put them there to light up shoes and accessories.
You can also install it vertically so it lights up several items placed on shelves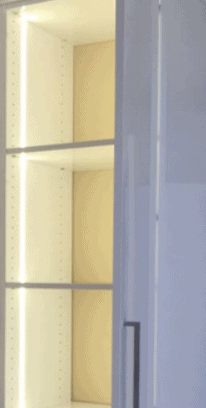 This LED strip light can be installed with adhesive for easy installation.
It has a built-in motion sensor and light sensor so that the light turns on automatically when someone enters your closet.
This Led strip is a good choice because it's easy to install, brightens up space without wasting electricity or overheating like the older style of lights bulbs.
Pros
Rechargeable battery
Motion sensing
---
LED puck lights to recess over mirrors, closet hutches, or display shelves are also a good way to light up the front of your closet
If your closet includes a closet hutch or cabinet above a bank of shelves, you can add a pair of LED puck lights above the countertop.
The puck lights are excellent for both task lighting and decorative lighting.
Puck lights are available in a couple of versions, you can use aaa batteries with them or you can have them hardwired.
Additionally, they don't get as hot to touch as traditional incandescent or halogen lighting.
This is a great way to light up the front of your closet without having to purchase an expensive fixture or have an electrician install wiring for hard-wired lights.
LED puck lights are fantastic because they're so easy to install, add style with their small size as well as provide great lighting for any closet.
LED Closet Light
These peel and stick-up lights are perfect for your closet. The best thing about these lights is that they are very easy to install with no drilling required.
You can easily hide them because they are low profile and they work well in a dark closet. They come with adhesive tape and a power cord so you easily install them yourself after the purchase.
The best thing is that these lights are energy-efficient, meaning no more high electric bills from using your old lightbulb or incandescent bulbs where you need to replace them constantly because of their short lifespan.
You can dim them by just touching the light.
Pros
No need for battery changes
0.5 inch in thickness
---
These lights are battery-operated so you don't need wiring, outlets, or electricians to install them. They run on 3 AAA batteries each.
There are two mounting options for the light: "keyhole mount" or "double-sided tape".
These lights are perfect for closets that don't have a lot of room or nearby power outlets.
The best light for a closet is one that's bright (so you can see everything inside) and that doesn't use a ton of energy, and I think these lights fit that description.
---
Chandelier closet light
You can hang a chandelier in a closet and create a dramatic and welcoming space. Chandelier lights are generally larger than most other types of light fixtures, so they can make an impact when installed in closets.
There are normal size and mini size chandeliers available for installation in closets.
Size does matter when it comes to finding the right chandelier to hang in your closet. A large closet can swallow a small chandelier and unbalance the space. Hanging too large of a chandelier can overpower the space and distract from the decor.
If you got a small closet you should look for a flush mount chandelier that has a smaller body.
What to think about when getting a chandelier for a closet
Can you install it yourself?
What size is the chandelier and how will it fit in your closet space?
What kind of style do you want?
What type of bulbs will be used?
What about long-term care and cleaning?
---
These lights are very stylish and will add to the glamour of your closet.
Crystal lights can be heavy but these are lightweight and easy to hang.
Moooni Lighting is established in 2009 and they have lots of experience in manufacturing of chandelier and ceiling lights.
Their products are well designed with the best materials to ensure long-lasting performance.
---
Fluorescent bulbs for closet lighting
Many prefer fluorescent lights for their closets because they provide good light for clothes.
The fluorescent lights are available in a wide range of colors from cool to warm so you can find just the right one that will match your needs. Fluorescent bulbs have been used for many years and they work very well.
Your closet is a place where you need to be able to see your clothes so fluorescent lights are an excellent choice for lighting the area.
If you want bright light, there are also fluorescent tubes available that give off more intense lights and they work very well when placed directly over clothing racks or shoe shelves in a closet.
Fluorescent bulbs are cheaper to buy than LED bulbs and they last a lot longer than traditional incandescent bulbs. They also use less energy and are a pretty good choice for the environment.
---
These are easy to install they are fully assembled and ready to install with a 3000K warm white bulb, installation hardware, and instructions included.
The GE Direct Wire Fluorescent Closet Fixture has an extra-wide beam and it's flicker-free and hum-free.
It's also low profile so it won't get in the way of your clothes or other items on shelves.
---
Closet Lighting Things to Think About
In order to find the best lighting for your closet, there are some things that you should consider before making a purchase:
What lights are allowed in closets?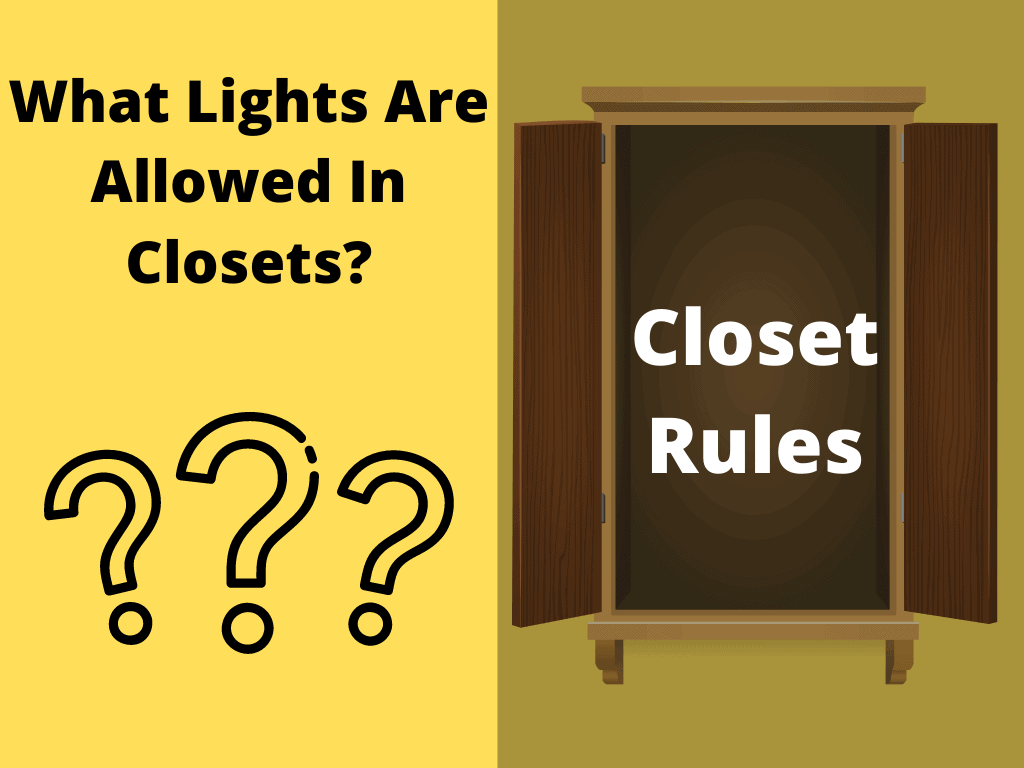 The National Electrical Code does not require light fixtures in any standard closet and adding them is optional, which means that if you want lighting in your closets it's up to you.
However, those who have installed lights usually report better enjoyment from their walk-in space because they can see what clothes are available without having to leave a door open for natural daylight.
This also makes finding something easier when faced with an overstuffed corner of hangers dangling off wire racks against one wall.
Switch-controlled light and outlet is "best practice" for walk-in closets
Although the Code does not explicitly define what a 'walk-in closet' actually consists of, best practice dictates that any room with an area greater than 50 square feet be equipped with both switch-controlled lighting as well as plug-ins outlets to provide power near where one may need it most – right at the entrance into these spaces.
When organizing your closet, you want to make sure there are some safe minimum distances between light fixtures and items that could be damaged by the heat
For fluorescent lights this distance is 6 inches; for recessed incandescent or LED it's at least 6 inches but 12″ if surface-mounted (or mounting position isn't specified) while surface mounted incandescent lamps need a whopping min of 12″.
Distances between fixtures and storage items:
When organizing your clothes closets, one important consideration when installing lighting is ensuring that these devices do not come into contact with any stored garments. It may seem like an obvious rule until we consider all possible scenarios where they might get too close together – such as in corners.
No exposed light bulbs allowed in closets
Exposed or partially exposed incandescent and LED lamps (bulbs) are not permitted in closets. Utility lights which contained bare bulbed fixtures were once popular, but they're now banned from being used for storage areas due to safety concerns. All fluorescent/LED lighting must be fully enclosed.
Summary of what lights are allowed in your closet:
When you are planning the position of light fixtures, remember that in the Code, there are requirements about how close they can be to combustible items.
If you put a light fixture on the wall of a closet, make sure it is far enough from any clothes that people will hang up in this closet. And if you put a light fixture on the ceiling, make sure it is far enough from any shelves to store things on them.
---
Where will you place the fixture inside of your closet?
Will you place the light on the ceiling, or will you place it on a wall?
The first thing that you should consider is where the fixture will be placed. There are three main places it could go, so if one isn't working for you then try another: overhead lighting, wall mounting or recessed into the ceiling or shelf.
What type of fixture should you purchase to make your closet a well-lit space?
Do you want something that provides ambient lighting throughout your closet, or do you prefer more focused light in one area?
How bright should a closet light be?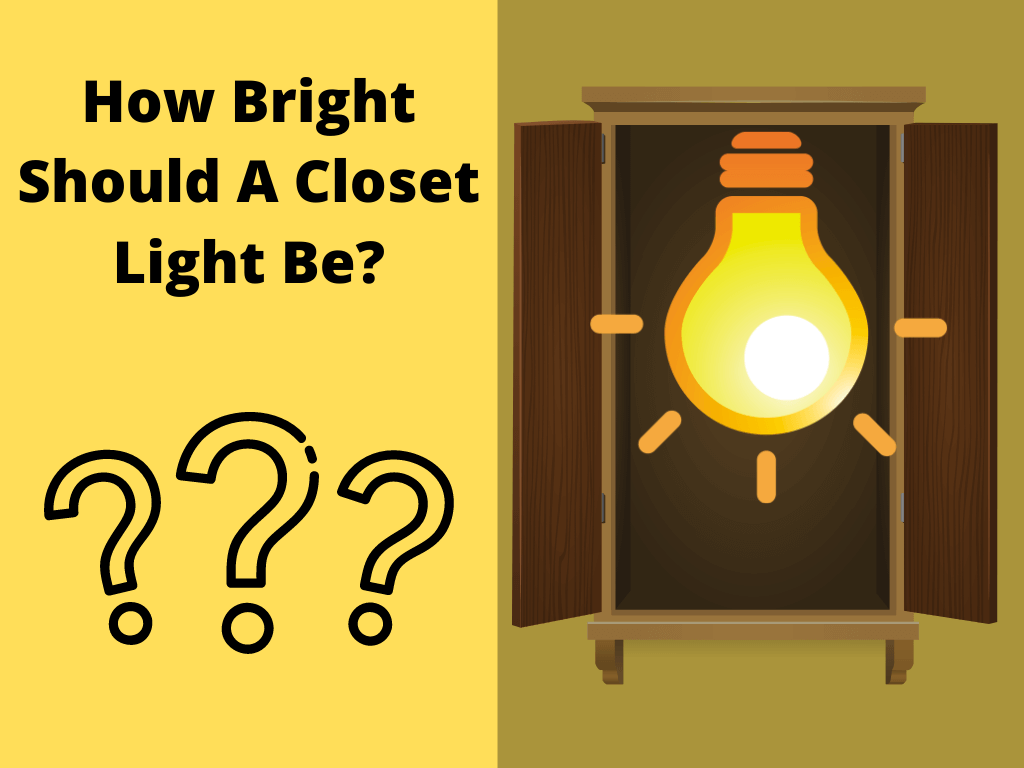 Will you need more than one fixture or light source to provide ample light for your needs?
In order to maximize the light in a small closet, you'll need an LED system of 7-15 watts or 500-1,000 lumens.
A 15-watt LED light is about as bright as a 25-watt fluorescent, 75-watt incandescent bulb. All three produce about 800 lumens of light, but the LED consumes less energy than the fluorescent or incandescent bulb.
Large closets often require more light fixtures or higher wattage bulbs.
How much would you like the fixture and installation costs to be?
Are you going to install the light yourself, or do you need to hire a professional?
Knowing these things will help make it easier when choosing your closet light.
What type of light source should you choose for your closet?
There are two main types of fixtures to choose from: fluorescent or LED lights (either can be found in a variety of strengths). Fluorescent lights will provide more ambient lighting, which is helpful if you want something that illuminates the entire room; LEDs can be used if you are looking for more focused light, like to illuminate specific areas.
What size recessed light for closet?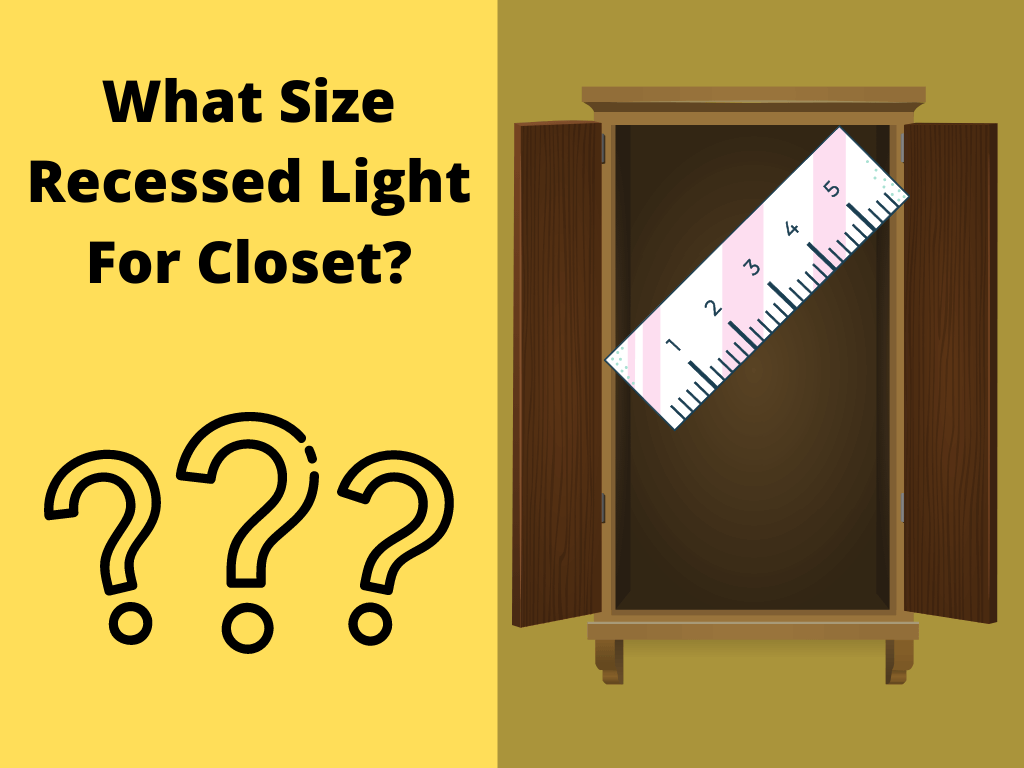 On the surface, one might not think that a 4-inch light would be any different than a 6-inch model. However, there are several key differences between these two types of lights to consider when shopping for your next purchase.
Besides their physical size difference, you'll also find some significant distinctions in terms of style and function with each type – we're going to take an early look at how they compare here today
4-inch lights are more modern than 6-inches because of their small size. They also have a lot of different options for gimbal and specialty trimming, which is good if you want task or accent lighting in your space.
6-inch lights are usually used when a room is larger and wants to see more of the light in an area. They also have higher lumens, so they can really brighten up any space that it's being applied to!
Use adjustable lights on sloped ceilings in closets
I also recommend using gimbal (adjustable) lights on sloped ceilings so that the light can be directed downward towards the floor, rather than following the angle of a ceiling as in standard downlights.
Do you need something that is dimmable?
This can be helpful in certain situations if you don't want to be blinded when you open your closet door. Dimming lights can also save money because they use less energy than always full-on lights.
Do you need something that is dimmable?
This can be helpful in certain situations if you don't want to be blinded when you open your closet door. Dimming lights can also save money because they use less energy than always full-on lights.
Do you have enough room for the light?
Some people overlook this factor and then end up purchasing a fixture that is too big for the closet.
Do you need motion sensor lights?
Motion-activated lights are easy to use and will turn off automatically when closing the closet door. Motion sensors are a good choice if you have a walk-in closet.
What is your budget for your closet lights?
After deciding on the type of fixture to purchase, it's time to think about budget limitations. For example, if you have a tight budget this will limit the number of fixtures you can choose from.
Fortunately, there are a variety of economical options for light fixtures that will still illuminate an entire closet.
Closet Lighting Ideas
Puck lights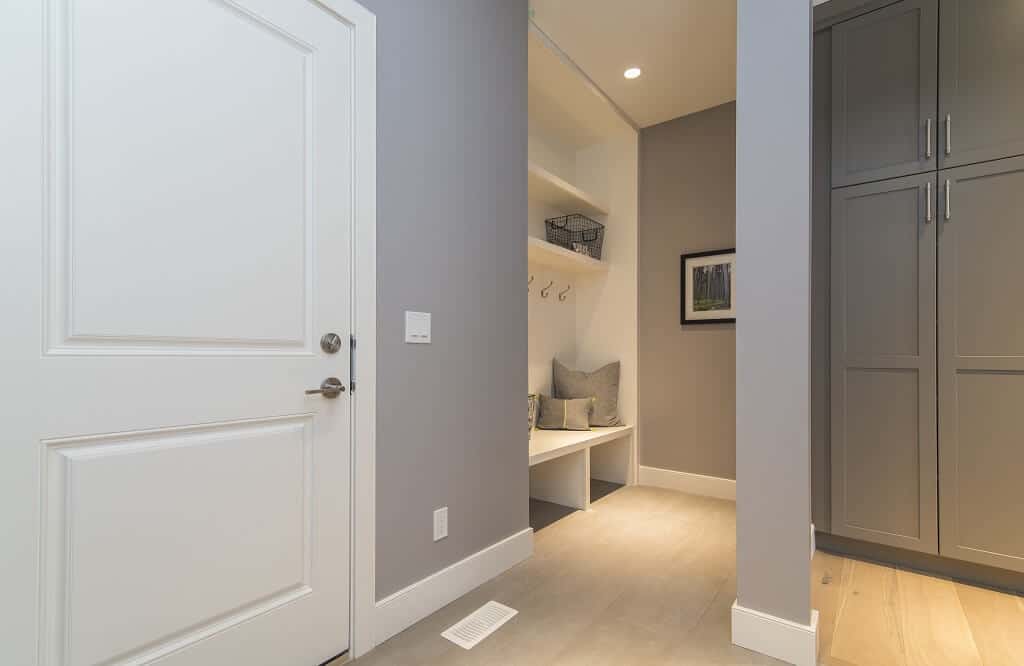 Put LED light strips above your closet rods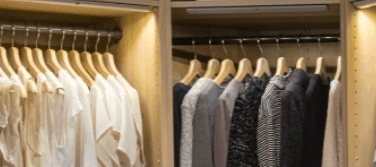 Multicolor closet ceiling light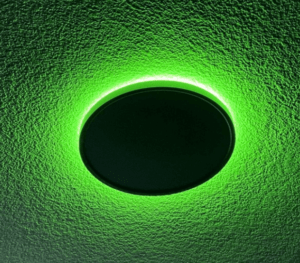 Closet Light Conclusion
In this blog post, we covered the best closet lights and what to think about when selecting them. We also provided a helpful guide for choosing the right type of light bulbs for your needs. Choosing these types of lighting is an important decision that will impact how you see things in your closets, so be sure to choose wisely!
Thank you again for reading, and happy closet light shopping!