Some new dimmer knob stem types are not interchangeable with older-style knobs. When you`re replacing a dimmer knob, remember to look at the back to see which type of stem is compatible.
Dimmer Knob Stem Type Ultimate Guide
| Brand | Type | Check Price | Rating 1-5 |
| --- | --- | --- | --- |
| Lutron Electronics | RK-DK Rotary Dimmer Replacement Knob, White/Ivory | $ | 3.2 |
| Leviton | Replacement Knob For Trimatron Rotary Devices | $ | 4.2 |
| Pass & Seymour | RRKWV Rotary Replacement Dimmer Knob | $ | 4.4 |
| Brainerd | Dimmer Knob, Satin Nickel | $ | 4.6 |
| Amertac-Westek | 947BR Solid Brass Dimmer Knob | $ | 3.9 |
| Lutron | White SK-WH Electronics Skylark Replacement Knob | $ | 4.8 |
| AMERELLE | Replacement Dimmer Knob ,Metallic Aged Bronze | $ | 4.3 |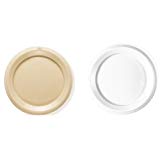 This is important, when replacing a round dimmer knob, you must look at the back to see which type of stem is compatible.
You can mix some knob brands but, Lutron dimmers have stems with ridges that align with ridges in Lutron brand replacement knobs.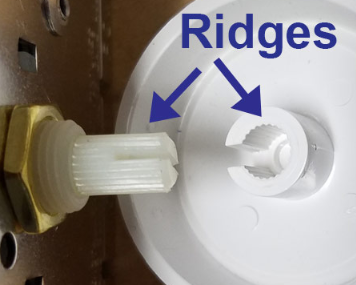 The knob comes in a two-pack one white and one ivory. It would be nice to have both the same color but it`s not an option at this moment.
Pros
The knobs are well made
Reasonable price as it included shipping
One white and one ivory knob for a convenient color change
Remove them, and you should be able to pull the cover right off. If the dimmer switch uses a knob, it is possible that the knob will block the removal of the cover plate. In this case, a firm pull on the knob—straight out, away from the wall—should remove the knob and allow you to easily remove the cover plate.
This is Leviton replacement knob is for rotary dimmers and you can use it with rotary fan speed controls too. Installation is super easy, you just slide it on to the dimmer shaft.
The knob has no markings of any type and it has a shiny finish.
Cons
Color option
Fits only D style shaft controllers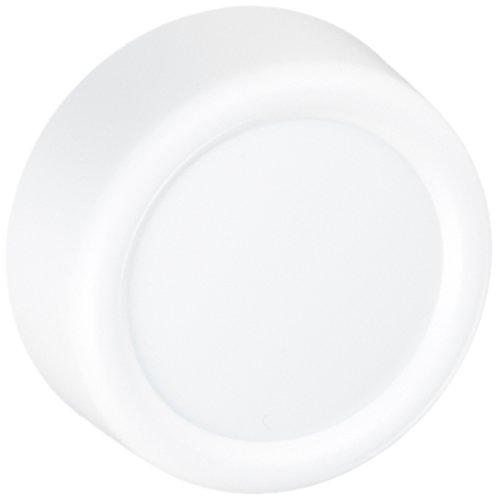 The great thing with Pass & Seymour knobs is that it fits both P&S devices, as well as GE dimmers.
It has a D style opening on the backside of the knob. The knob material is highly durable and has a nice soft feeling.
The color of the button is normal white. Unlike some other cheaper knobs I have used previously this knob stays on much better, so you should not accidentally pull it off.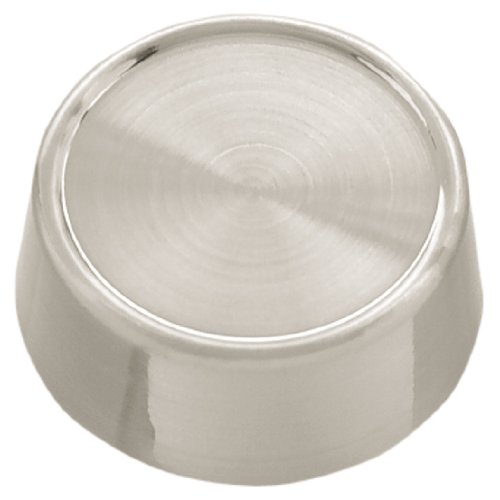 These are very well-made, have luxury design and look much  better than most plastic knobs.
This classy looking satin nickel colored switchable dimmer knob comes with 3 inserts that fit the back of the knob for a variety of dimmer switches.
The knob is solid, and one of the three supplied inserts should fit your dimmer. The knob feels tight and you should not have any problems rotating the dimmer stem through the whole adjustment range.
I strongly recommend these for a more polished look in your home.
Pros
2 colors Satin nickel and White
Fits almost every dimmer
Cons
Can`t say anything negative
This classy looking solid brass dimmer switch knob comes with adapters to fit the dimmer.
The knob is very shiny and looks really good if you compare it to some of the cheaper plastic knobs. The knob seems to stay tarnish-free which is a positive feature.
Pros
Fits almost every dimmer
Heavy and sturdy
Need a new knob for your slider dimmer?
This Lutron knob is perfect for a decorator ceiling fan control or light dimmer. Installation is super easy, you just attach it to your vertical slider switch control.
The button has the Lutron logo in raised white letters but it`s in the same color as the button so you have to really look for it to see it.
You can get the one pack in these colors: Almond, ivory, light almond, and white.
The two-pack is available in a white/almond combination.
Antique look dimmer knob
This replacement knob for standard dimmer switches is made from cast metal. It`s 1. 5 Inch in diameter with a recessed front. Installation adapter inserts hardware is included, so you should install it easily with the three transparent plastic adapters.
Pros
Heavy and sturdy
Antique look
Material
How do you change a dimmer knob?
Just grab the knob and pull the knob—straight out, away from the wall should remove the knob.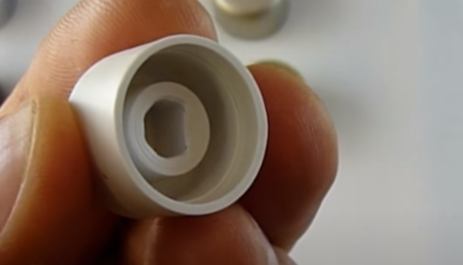 Related Posts
None found