A high watt dimmer switch is perfect if you got many bulbs in one circuit and by using a high wattage dimmer you can eliminate the overheating problems that sometimes occur when using a standard low-wattage dimmer.
Best High Watt Led Dimmer Switches
---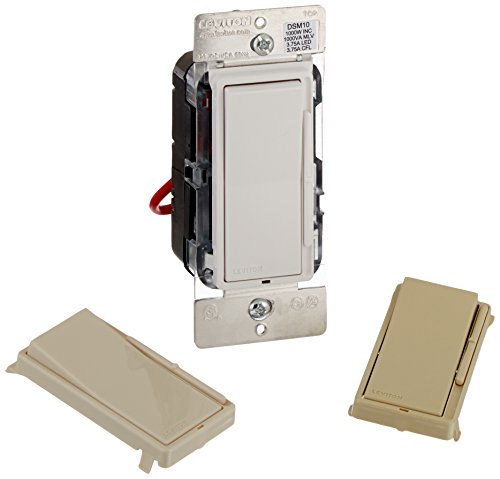 This dimmer is ideal for dimmable LED and CFL bulbs it's also compatible with incandescent, halogen and magnetic low voltage loads.
It's built for LED and CFL and because of this, it got a wider dimming range for LED and CFL lamps than conventional incandescent dimmers.
High Watt Bulb Selector Switch
The dimmer has a bulb selector switch that is pre-set to Mode A for use with LED/Incandescent bulbs.
If you're going to use it with dimmable CFL bulb applications, the switch should be moved to Mode B (CFL) where the dimmer provides a pre-set kick-start to aid the bulb in starting.
The bulb selector switch also allows the user to adjust the minimum light level when dimming.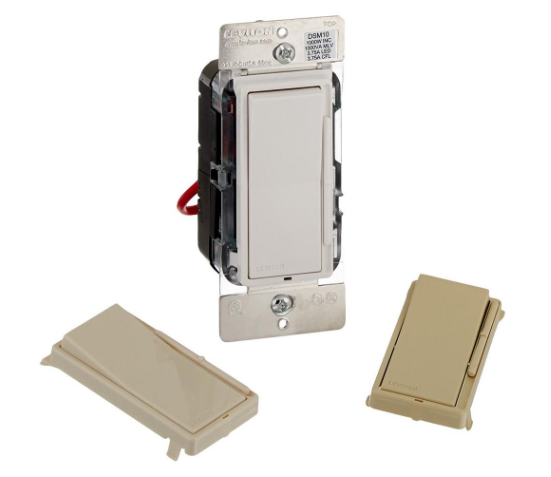 The LED Locator Light on the switch will automatically light up when the load is Off and if you want to disable the locator light, you just move the locator light switch to the off position.
Cons
Little bit plastic feeling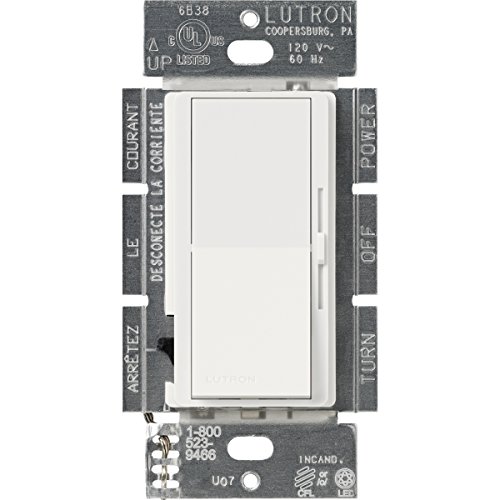 This is Lutrons high watt dimmer switch. 
You can load up it with 250W of LEDs, for example, if every bulb on your circuit is a 10 watt LED bulb, then you can have up to 25 on the circuit since the max LED wattage load is 250 watts.
You get to choose from 25 color options, so you should easily find a color that is a match for your room.
Installation is easy, it installs in as little as 15 minutes if you're a little bit handy and no neutral required.
Lutron has a great toll-free number if you got some problems with your dimmer. They have professionals who can walk you through and help you with your dimmer installation.
One specific thing i like about this dimmer is that it will dim LED, CFL, Halogen and the old standard incandescents at the same time if you happen to got those on the same circuit.
Pros
Clear Instructions
Noiseless
25 color options
24/7 free phone support
Easy to use
Cons
Can't really say anything negative about this dimmer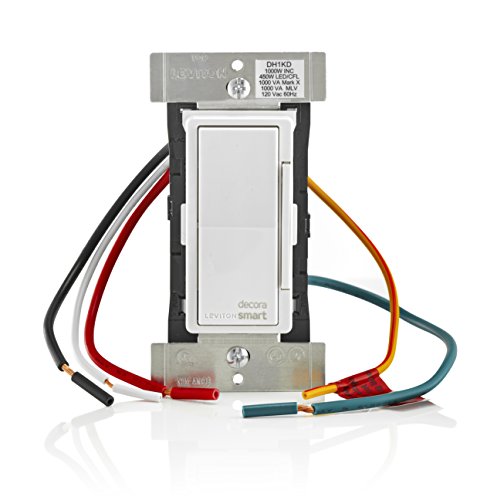 This switch works with apple homekit( iPhone, iPad or iPod Touch) and no hub is required.
With this dimmer, your only limit is the range of your Wi-Fi network.
The one thing I like about the Leviton is that you don't need to have a hub, and you don't have any extra hardware to hide. These HomeKit switches and dimmers need nothing but Wi-Fi and an iOS device, reducing the barrier of entry to creating a smart home quickly and easily.
The dimming range is really good, and when turning the light off from the switch or Siri it first fades out, then off.
Color change kits are available in black, ivory, red,  gray, brown, white, and light almond.
The installation requires a neutral and ground wire. So make sure that your switch box has both of these in order to install it.
Pros
Nohub
Comes  with White & Light Almond faces
Create schedules
This high watt dimmer switch works with Amazon Alexa & Google Assistant for voice control via required Insteon Hub (2245-222).
The Insteon 2477 is a little bit more expensive if you compare to other brands but the value is in the ability to use it as a remote or remotely controlled device.
Reliable signal
Insteon uses a patented dual-mesh technology where signals travel for longer way without interruption. And because of the powerline and wireless communication, obstructions rarely hinder signals, resulting in 100x more reliability than Wi-Fi or other wireless-only systems.
Pros
Smart Switch
Price
1000 Watt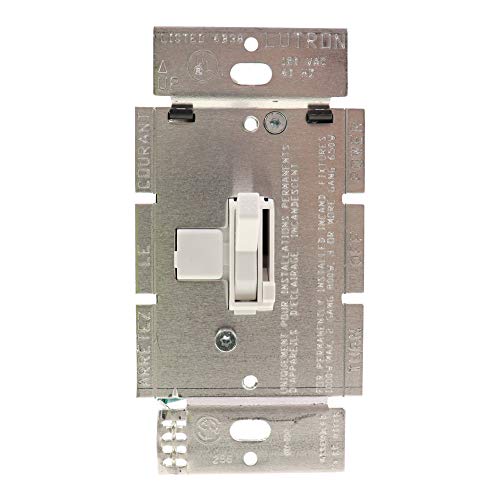 Halogen high watt dimmer switch
You can use up to 1000-Watts of Halogen and Incandescent bulbs with this Lutron Toggle dimmer.
It's very minimalistic dimmer it features a toggle switch to turn lights on and off or to a preset level and a little slide control to brighten and dim lights to wanted level.
You can choose from six colors, the wall plate is sold separately.
These dimmer are easy to install and my dimmer has been in heavy use for a couple of years now.
What I like about this dimmer is the 1000 watt load. If you got a dimmer that heats up too much or the switchplate cover feels to warm, then usually it's an overload problem and the best solution is to try a dimmer with bigger load capacity. If you got a chandelier with many halogen or incandescent bulbs and you want to dim it then this dimmer is a solid choice.
The design is also basic so they blend in with other non-dimmer switches and it's reasonably priced.
Pros
Price
Simple and reliable
Cons
Just for halogen and incandescent
What is the highest wattage dimmer switch?
Standard household dimmer switches range from 150W to 1000W, so the highest wattage for a dimmer switch is 1000 wattage.
Are dimmer switches dangerous?
Dimmer switches are not dangerous if you use them correctly and if you don't overload them.
Related Posts