Are you a fan of comfortable living? Well, then a multi-location dimmer is a device you should definitely have.
The multi-location dimmer switch
is a switch that can be used with companion switches to control light fixtures from multiple locations.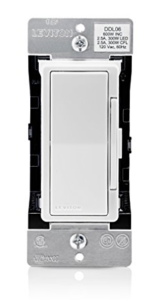 Top Multi Location Dimmer Switches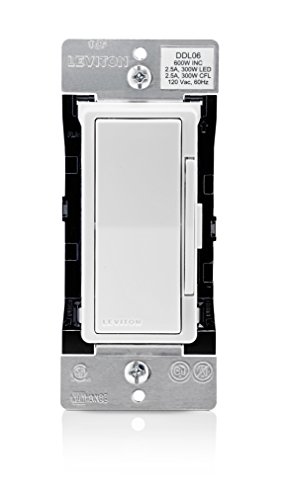 The Leviton multi-location Decora Digital In-Wall Dimmer is a reliable smart switch that provides remote on-off, dimming, and scheduling, similar to its competition.
Just tap on your smartphone or tablet and the Decora Digital Dimmer & Timer app to control, adjust, and time lighting for daily activities or to ensure a "lived-in" look in your home while away.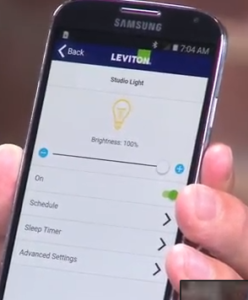 Some of the useful features of this device:
You can name each device for easy identification
Automatic daylight saving time adjustment
Dimmer brightness display can be turned off via the app
Built-in radio/TV interference filter
The slide bar preserves the desired lighting level
How difficult is the dimmer installation?
It comes with easily readable instructions.
In short, it goes like this:
It is just slightly different than a normal light switch, as it needs constant power to run the Bluetooth and it does require a ground connection.
Dimmer Settings
On your phone go to >Settings > Applications (Or Application manager) > Decora Digital > Permissions > Location
(Turn to ENABLE or TURN ON)
. If you don`t do this the device will not operate like promised.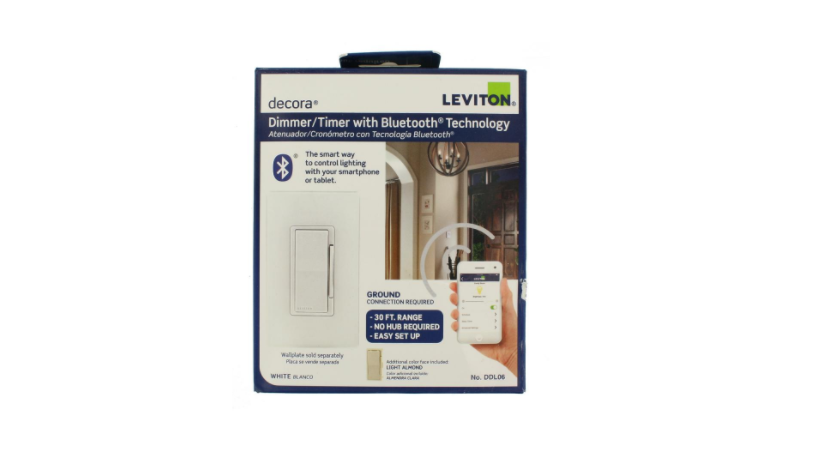 It does not come with a wall plate but has 2 different colors of faceplates – white and light almond.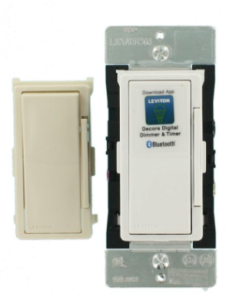 Do you want to use multi-location dimming?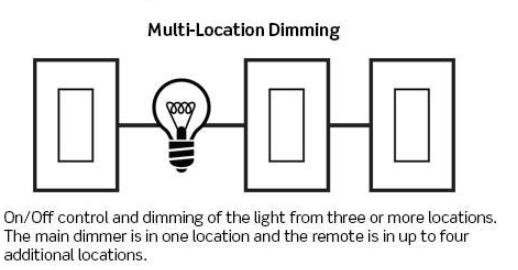 A Decora Digital remote must be used with the Decora Digital Dimmer or Switch in a 3-way or multi-location application.

No internet connection? No problem!
Your internet connection is down and you can`t adjust the lights, it can be a little annoying…but with this device, you don`t have that problem, because it uses Bluetooth to control the dimmer.
No hub, gateway or internet connection hassle

 
Pros
•Built in astronomical clock automatically adjusts to local sunrise/sunset times
•No personal information is needed for downloading the app
•30 foot range
Cons
•Timer setup can be difficult if you don`t follow instructions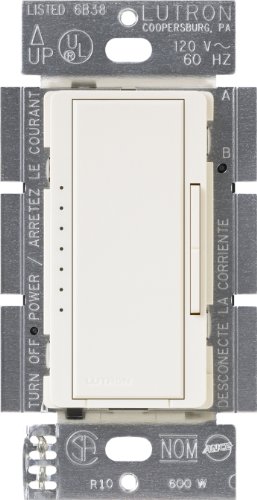 If you want lots of good and easy usable features then take a look at this Lutron digital dimmer:
•The Maestro Digital Dimmer from Lutron allows you to dim a light fixture from multiple locations – up to ten locations.
•Tap once for on/off selected light level
•If you tap twice you get full brightness
•Do you want a delayed-off feature? Just press and hold for a 10 second fade to off
• Buzz free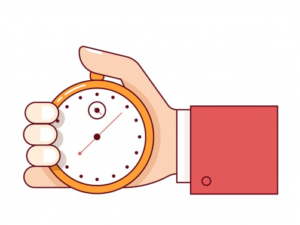 Available dimmer colors
You get to pick from 7 gloss colors and 20 satin colors:

How to dim from multiple locations?
If you want to dim a light from one switch location, you just simply install your dimmer, but if you want to dim your light from more than one switch location, you just pair the dimmer switch with an accessory dimmer or a companion dimmer (manufactures uses different names for these "extra" dimmers). If you are using Maestro Dimmers and Accessory Dimmers, you can control a single light from up to 10 locations – it`s very comfortable for say controlling the lights at either end of the staircase or maybe at both entrances to a room.
List of companion and accessory dimmer switches:
•Lutron Maestro Companion Dimmer, Multi-location, MA-R-WH

•Lutron Maestro C.L Dimmer Kit for dimmable LED, Halogen and Incandescent Bulbs, Single-Pole/3-Way/Multi-Location

Pros
•Buzz Free
•Customizable turn off delay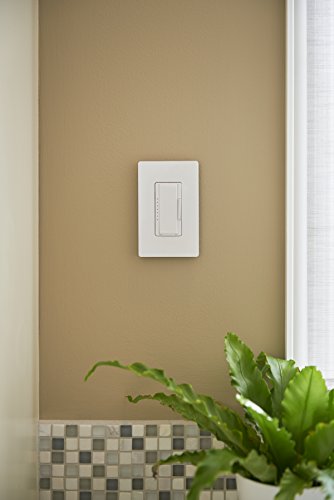 Features of the MACL-153M Multi-location led dimmer switch
You can use over 800 different LED bulb types with this dimmer

If you prefer incandescent or halogen bulbs this device works with all of them

Do you have a mixed load of light sources on one circuit? (i.e, halogen and dimmable LED, incandescent and dimmable LED, etc.) this dimmer takes care of that too

You can load up to 150 Watts of dimmable LED/CFL bulbs or 600 Watts of Incandescent/Halogen bulbs

Can be used for multi-location dimming applications (10 locations)

It has got the easy tap switch that turns lights on/off to favorite light level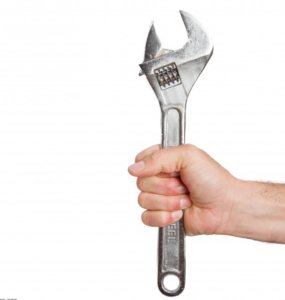 If you are a fan of customizable settings and like to play around with those, then this dimmer has some interesting features. Let`s go over some of them.
Fade on speed and fade off speed:
The fade-on can be used in a room where you like the lights to come on slowly allowing your eyes to adjust to the change in light. For example, maybe you want the bathroom lights to come on slowly, but fade off fast.
But then for the dining room or kitchen, you like the lights to snap on fast maybe in 2 to 3 seconds, but fade off slowly about 5-10 seconds.
High-end trim and low-end trim:
The digital adjustment lever allows you to adjust the low-end of the dimming range based on the capability of your bulbs. Some of your LEDs and CFL bulbs will require a higher Low-End Trim than others. This trim will take care of the flickering and strobing when the dimmer is turned on to its lowest possible setting. You can use this feature as a personal preference for halogen or incandescent bulbs.
The high-end trim allows you to change the highest achievable light levels.
Night indicator on-off
Disabling "nightlight mode" is an energy-saving practice and also allows the dimmer to be compatible with a broader range of CFLs and LEDs. Enabling "nightlight mode" provides a soft glow for easy location of the dimmer in a dark room.
Macl-153m-wh dimmer programming guide
Lutron has not included the advanced programming guide in the blister pack, but you can find it easily on the Lutron website by googling it. It`s in a pdf file and I would suggest you print it for future reference.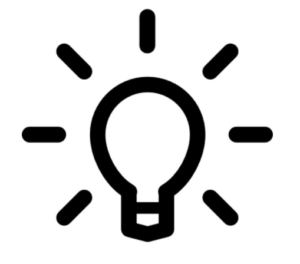 Be aware that if you install this with an existing 3-way switch, you have to re-program the dimmer to get it to work properly.
It is pointed out in the fine print at the end of the installation instructions.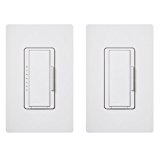 Pros
•Dims so low can be used as a nightlight
•Top dimming features for LEDs
Cons
•Does not come with a wallplate(sold seperately)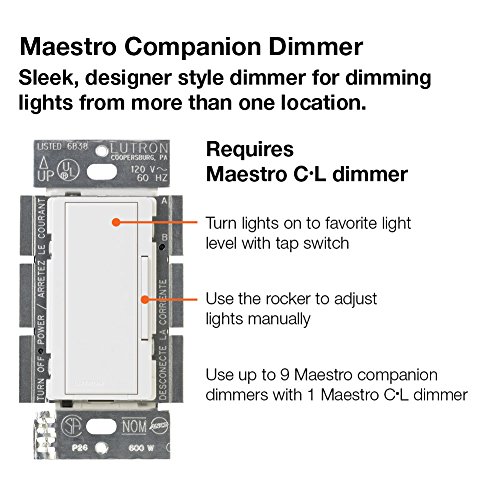 Can this Lutron companion switch be used without a master?
No, you must have a master switch/dimmer like Lutron MACL above.
This Maestro companion dimmer switch is designed to complement a Maestro multi-location dimmer like the Lutron MACL above this. You can link up to 9 companion switches to a Maestro or Maestro wireless switch, for a total of 10 spaces of control.
Features:
This dimmer has a tap switch that turns your lights on-off and a rocker that dims and brightens lights to suit any activity.
This switch works the same way as the Lutron macl dimmer – you tap once to brighten the lights to preset level and if you tap it once more you get full brightness.
Lights fade down and up smoothly, gives your eyes time to adjust.
 The coordinating wallplate is sold separately.
Will this work with LED bulbs? Yes, as long as the master switch is compatible with dimmable led bulbs.
Pros
•Price
•Easy and fast to install
•Many color choices
Cons
• Do you have old switches? Pay attention when removing wires from your old switches so that you get it right on the first try
• The instructions can be a bit confusing because they show multiple ways to wire a switch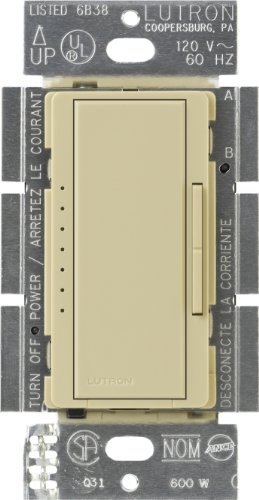 You can use this 
Lutron MA-600 

dimmer switch with incandescent and halogen bulbs. If you are looking for a dimmer to use with LEDs take a look at the dimmers above.

You can have full range dimming of your light from up to 10 locations if you use companion dimmers with this dimmer.

Features:
You can gradually fade lights on or off

It has also the very useful delayed fade-to-off, that allows you to
leave the room without running before the lights turn off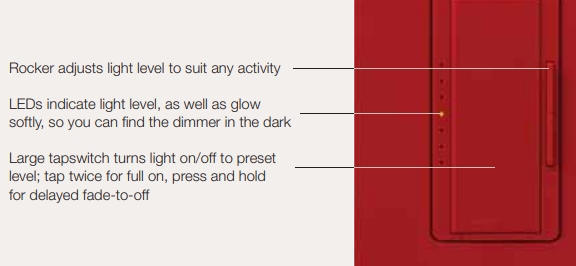 Pros
•Price
•Easy install
•Multiple color choices
• Energy saver
Related Posts